I'm looking to get rid of this SFC, As I no longer want it.
It has 3 perms, The Famas G2, The M1911 Knight's, and the M1911 MEU, All of which are no longer available for permanent duration. It also has some 1st Anniversary Gear, A flash bang until August 8th, And 31 day Aviator Glasses. Not to mention the KDR, I also have full info.
Screenshots
Picture of what's in the inbox.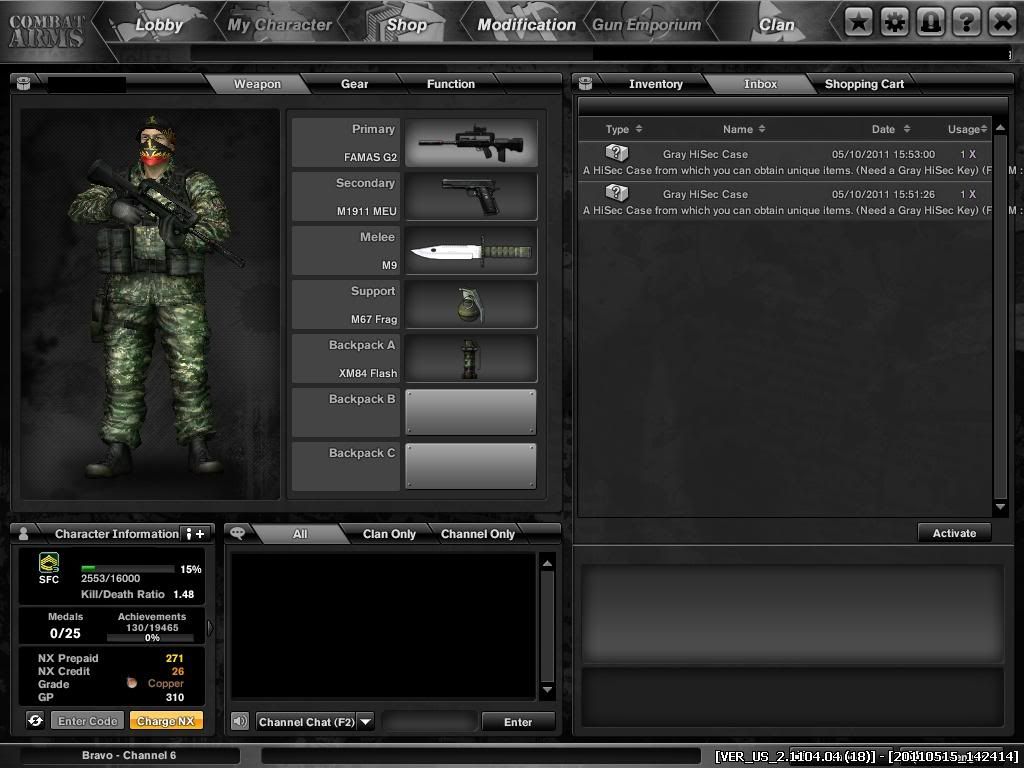 Picture of it's inventory.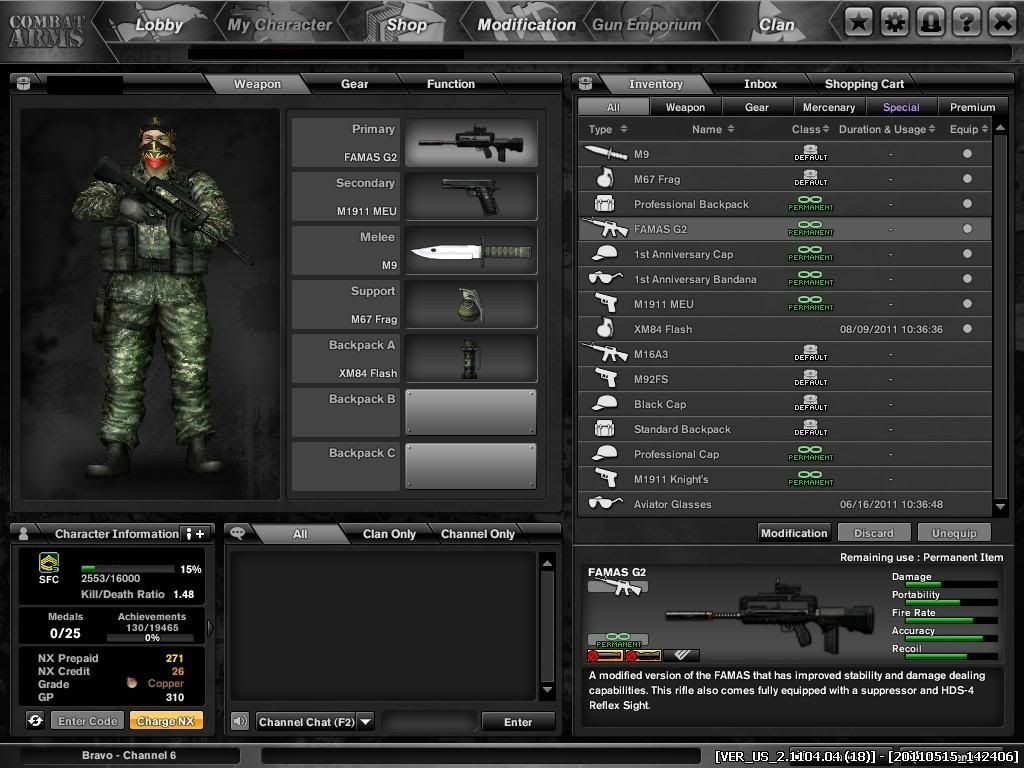 I'm looking to sell it for 25k NX, I will also take trades if I believe it is worth it. Whoever gives me the best offer gets it.
If your interested in buying this account, Reply to this thread, PM/VM me, Or add me on MSN. (Nitehawk772rocks@
hot
mail.com) I look forward to hearing from you.